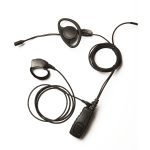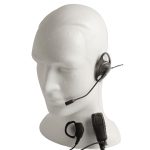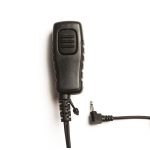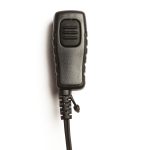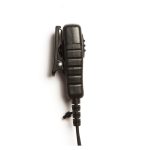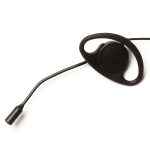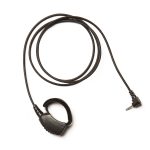 Lightweight Boom Mic (Noise Reduction)
Connect Communications Lightweight Headset has been designed with a Noise Reduction Boom Mic for superior usability. It features a flexible headset to ensure maximum comfort during periods of prolonged use. The headset can be easily adjusted to fit the right or left ear. The headset features a push-to-talk, which can be clipped to an outer garment, lapel or shirt for ease of use. It is lightweight and provides optimal acoustics for transmitting and receiving communications.
Features:
Flexible boom headset and earphone.
Adjustable to fit either the right or the left ear.
Swivel earpiece design allows for longer lasting strain relief.
High-quality condenser mic produces excellent transmit audio.
Rugged, polycarbonate PTT housing for maximum durability.
Heavy-duty polyurethane jacketed mic cable.
Designed to suit the following radios:
Motorola GP300, GP328 / GP328 plus / GP329 / GP338 / GP339 / MTX900 / MTX960.
Motorola MOTOTRBO DP3400/DP3401, DP3600/DP3601, DP4400/DP4401, DP4600/DP4601, DP4800/DP4801, SL420.
Motorola XTS3000 / XTS5000.
Motorola MTH500 / MTH600 / MTH800.
Entel HT783 / HT785 / HT983 ATEX Approved Intrinsically Safe.
Kirisun PT4200.
Heed HC620 / HC780.
Uniden GME.
Vertex VX-426.
HYT TC368 / TC700 / TC610.
Simoco SRP9130 / SRP9180.
Sepura STP8040 / STP8000 Series / STP 9000 Series.