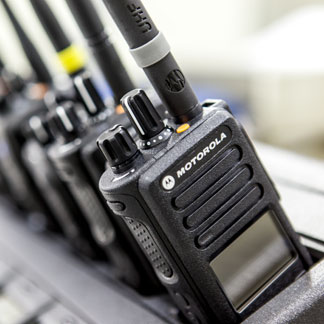 How to Extend the life of your Two Way Radio Battery – Five Best Practice Tips
Battery Initializing
We suggest when charging your battery for the first time, charge for a good 12 hours. Doing this will help to give you the longest life for your battery. Connect Communications will always endeavor to do this for you prior to shipment
Keep Battery Clean and Dry
Try to keep your battery contact points clean and dry at all times. If for some reason your unit is exposed to water, quickly remove the battery from the radios and dry everything thoroughly
Power Off Radio before charging
Before placing the radio on charger, check to see if the radio has been turned off. If you prefer, you can also remove the battery from the radio and charge the battery without the radio attached.
Avoid extreme Temperature
Always protect battery from heat and direct sunlight. Batteries should be kept and charged in a cool dry environment. Also try to keep batteries away from extreme cold environments – exposing the battery to extreme cold will prevent it working at full capacity
Never Overcharge Battery
Charge only when necessary to maximize the life of your batteries. A charge is recommended when a battery is down to 10 – 20% of its capacity. If the battery begins to beep or gives you a low battery alert (if radio is built with this feature) this is also a sign that the battery is in need of charging. Once battery has completed charging, remove the battery from the charger. Using the charger as a battery stand / holder will ultimately shorten the life cycle of your batteries. For the most reliable and cost-effective solution, it is recommended that you keep spare batteries that have already been charged
Having problems with the performance of your Two Way Radio Batteries?
Even if you give your two-way radio batteries the best care, they won't last forever. It is advisable to replace any batteries you have used for over 18 months. (Discontinue usage when the battery is more than 2 years old or utilized for 18 months in a typical application or used for 12 months in a 2-3 Shift Hotel / warehouse / Industrial application).
Connect communication's on-site battery inspection and radio fleet management support plan can assist with all your Two Way Radio needs.
Contact your nearest Connect Communications office conveniently located across Australia on 1300 784 611 to arrange a free consultation from anyone of our fully trained staff.
Note: Connect Communications has the largest range of Two Way Radios to suit many brands including Motorola, Icom, Heed and Icom.